Momentum has developed a PC adventure game called Culpa Innata™ to leverage its core technologies in 3D face animation. It is a story-driven third-person game where the players have over forty unique locations to explore and have interaction and conversation with more than fifty characters.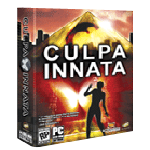 "Culpa Innata breathes new life into PC adventure genre." —cnn.com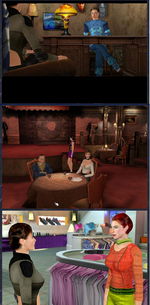 Culpa Innata™ has recently been released in the U.S., Germany, Italy, and Russia. French and Spanish releases are forthcoming. It has received rave reviews from the critics and consumers regarding its complex non-linear story flow and realism of facial animations.
RELEASE DATES
USA: 23.10.2007
Germany: 10.11.2007
Italy: 05.01.2008
Russia: 15.01.2008
REVIEWS
Just Adventure: A+
Absolute Games (Russian): 90/100
Game Zone: 7.8/10
Game Spot: 7.5/10