In the last decade, the interactive entertainment industry has been steadily growing. Computer & video games has been the fastest growing segment of this expanding industry. Momentum established a game development group by combining its technological know-how with artistic and creative talents to meet the challenges of the interactive entertainment industry.
In order to make a successful entry to the interactive entertainment industry, it was decided to start with an adventure game where it is possible to leverage Momentum's technologies in 3-D face modeling and animation. These technologies greatly increase the realism of the characters' look and feel, as well as the naturalism of their dialogues and interactions within the game environment. These features are more important, and realistic characters are better appreciated by a player in an adventure game rather than an arcade game.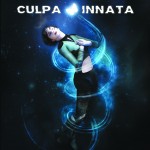 Momentum has developed an adventure game called Culpa Innata™ to leverage its core technologies in 3-D face animation. It is a story-driven third-person game where the players will have over forty unique locations to explore and have interaction and conversation with more than fifty characters.
Culpa Innata™ has recently been released in the U.S., Germany, Italy, and Russia. French and Spanish releases are forthcoming. It has received rave reviews from the critics and consumers regarding its complex non-linear story flow and realism of facial animations.
The Tavla (Backgammon) and Okey games have both single player and multiplayer modes of gameplay. In multiplayer mode, both games are played against other players either playing through D-Smart STB's or the online gaming network of e-Kolay, a D-Smart partner.
For more information

Casual TV Games
For more Information

AdverGaming for Marketing
AdverGaming is a term coined to describe the powerful combination of computer games with advertising. The attractiveness of games provides quick and easy access to large target audiences, and interactivity helps elongate exposure to products and brands, increasing brand awareness, recall and loyalty. Momentum's expertise in rapid game development can help you improve the effectiveness of your marketing campaign for your next product.
Tools for Game Development
Momentum is also developing an extensive set of tools for creating, testing, and visualising games for entertainment, training, and simulation. An integrated set of Windows-based tools are being developed and updated to efficiently author PC games and game-based learning and entertainment systems. Their design is based on the experience gained during the development of Culpa Innata™ game. Momentum's professional grade gaming tools can significantly speed up your game development process.