D-Smart BLU Over-The-Top Content(OTT) Services

Momentum is the local system integrator for the Kit Digital CMS system in D-Smart OTT service: D-Smart BLU. Momentum is also developing the Web, iPad, iPhone, Android and Windows 8 frontend OTT applications for D-Smart BLU.
Interactive TV Solutions
Momentum is a leading developer of interactive applications and digital content for digital TV set-top boxes (STBs). We combine cross-platform software development skills and digital broadcast optimized content creation expertise to deliver revenue generating services for our customers.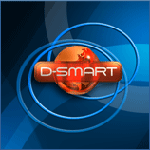 Interactive Applications for D-Smart Platform
Momentum is the main supplier for interactive applications on Turkeys' new Digital Platform: D-Smart.
TV Applications
Interactive Portals
Games
Mozaic Guide
Horosocope
Pay-Per-View Purchase Portal (Loca)
Financial News Portal
Champions League Trivia
Red Button Commercials
Interactive E-Learning
In addition to using the classical interactive capabilities of the interactive digital Set-Top Box (STB), Momentum has also developed an interactive e-learning portal on D-Smart. In addition to any broadcast video, with this service, the participants can view interactive courses and take exams through their STB's. Both types of interactive content can be specifically authored or automatically converted from existing materal through specialized software. It is also possible to track usage and results of the students centrally, which is summarized in a personalized STB portal. This project has received TUBITAK support and has been completed in 2010.
Finance Portal
Nesine Betting Portal
Loca Pay-Per-View Purchase Portal
Euro 2008 Portal
MULTIPLAYER GAMES
The Tavla (Backgammon) and Okey games have both single player and multiplayer modes of gameplay. In multiplayer mode, both games are played against other players either playing through D-Smart STB's or the online gaming network of e-Kolay, a D-Smart partner.
Okey

Genre(s) : Board Games
Platform(s) : STBs
Release Date : 26/08/2008
Backgammon

Genre(s) : Board Games
Platform(s) : STBs
Release Date : 26/08/2008
GAMES
Kampus

Genre(s) : Strategy
Platform(s) : PC,iOS,Android,HTML
Release Date : 26/06/2012
Basketball

Genre(s) : Sport
Platform(s) : PC,iOS,Android,HTML,STBs
Release Date : 13/02/2012
Kurtlu Elma

Genre(s) : Action
Platform(s) : PC,iOS,Android,HTML,STBs
Release Date : 23/06/2011
Kafes

Genre(s) : Action
Platform(s) : PC,iOS,Android,HTML,STBs
Release Date : 09/03/2011
Mega Misket

Genre(s) : Puzzle
Platform(s) : STBs
Release Date : 23/08/2010
Hazine Avcisi

Genre(s) : Turn Based Strategy
Platform(s) :STBs
Release Date : 16/06/2010
Kiremit

Genre(s) : Puzzle
Platform(s) :STBs
Release Date : 10/04/2010
Bumbo

Genre(s) : Shooting
Platform(s) :STBs
Release Date : 01/02/2010
Renkliler

Genre(s) :Puzzle
Platform(s) :STBs
Release Date : 03/01/2010