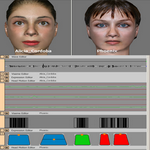 We are developing an extensive set of tools for creating, testing, and visualising games for entertainment, training, and simulation. The following Windows-based tools are being developed and updated to efficiently author PC games and game-based learning and entertainment systems. Their design is based on the experience gained during the development of Culpa Innata™ game.

DIRECTX BASED GAME ENGINE
We are developing a Microsoft DirectX® 9/10 based game engine for the PC platform to be used in our upcoming game projects and training and simulation applications.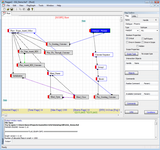 VISUAL GAME FLOW PROGRAMMING TOOL
This tool allows for the authoring of logic, puzzle, and dialogue flows in a game on a single platform. Hence, it seamlessly integrates the operations of logic, dialogue, and puzzle engines in game programming.

VIRTUAL GAME PLAY TOOL
This tool is designed to test, debug, and improve the logic, puzzle, and dialogue flows in a game before creating the actual game assets (e.g., places, characters, animations, and puzzles). Hence, it provides significant savings in game development time by allowing a virtual test of the game before any asset creation.
DIALOGUE AUTHORING TOOL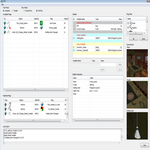 This tool allows game designers to easily create and edit facial expressions of characters in a dialogue scene in accordance with the dialogue's audio. It also displays synchronized lip animation and head motion so that the complete facial animation can be observed when defining facial expressions.
MAYA PLUGINS
Our Autodesk® Maya® plug-in provides a new viewport renderer that displays high-performance real-time shading on Maya objects affected by Maya lights. In addition, high-quality real-time shadow rendering, light shaft rendering and several post processing effects are supported. The result is a significantly more efficient working environment for artists that reflects in their quality of work.